About
"Mountain Skills rock guides are fantastic! For 27years they have provided us with exceptional expert organization and service and wonderful guides. They always make sure everyone feels comfortable and challenged from the novice who has never climbed, to the expert climber. Our days with them are always a favorite among the SMU students!"
Mandy Golman, M.S., SMU Wellness Instructor
Mountain Skills Rock Guides, LLC
"Enriching lives with a new way to experience the world"
We have provided permitted, certified, and insured guided rock climbing tours of The Red Rock National Conservation Area of Las Vegas, Nevada, and northern New Mexico for over 20 years. Featured in Climbing Magazine, The New York Times, Yoga Journal, The L.A. Times, National Geographic Geotourism , and the Taos news.
We offer guided trips to the best rock climbing destinations in Las Vegas, Nevada, Taos and Santa Fe, New Mexico, Thailand, New York , and Mexico. Whether you are a first time beginner or a seasoned veteran, we invite you to visit one of these pristine locations with Mountain Skills Rock Guides. You will be led by our expert, friendly, and professional staff through an enjoyable experience where you can relax and climb with confidence.
Rock Climbing in New Mexico, Thailand, Red Rocks, Las Vegas, "the Gunks", NY, and Mexico
All of Mountain Skills Rock Climbing locations are chosen for their breath taking vistas, cultural diversity, and climate, as well as great rock climbing! Our guides are experienced rock climbers with at least 15 years rock climbing experience, and many have over 30 years of climbing experience. All Mountain Skills rock climbing guides have been or are locals of the areas they guide. Most importantly our climbing guides have been chosen because they enjoy working with people! Many are Mexico, Thailand, Red Rock, Taos & Santa Fe, New Mexico rock climbing pioneers and activists. So, whether you are a first time beginner ready to learn the fundamentals of the enjoyable and rewarding experience of rock climbing, an intermediate trying to improve your rock climbing skills, or an expert looking to find a hidden secret, a first ascent or the best rock climbing in any of our premier areas, come join Mountain Skills Rock Guides for an unforgettable day of guided climbing in one of the worlds best rock climbing locations.
Corporate Team Building, Boy and Girl Scout rock climbing groups, church groups, schools, and youth groups – we'd love to guide you!
Do you want to motivate your group, help them work together, and teach them real life team skills? Mountain Skills can do this for you, and give your group a trip that will change their lives. From corporate team building to youth at risk groups, military groups, church groups, girl scout and boy scout rock climbing merit badges, and Yoga On The Rocks, Mountain Skills Rock Guides have done it all. With over 27 years in the business, our expert guideshave helped thousands of groups reach their goals.
A Mountain Skills trip will unite your group immediately, and will be remembered forever. Our lead guides have been rock climbing and outdoor educators for decades. You can expect a custom, efficient, fun, and memorable adventure for any size group.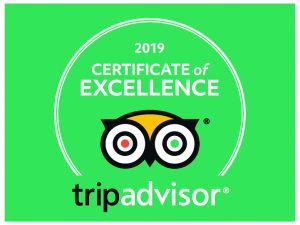 Mountain Skills Rock Guides, LLC does not and shall not discriminate on the basis of race, color, religion (creed), gender expression, age, national origin, disability, marital status, sexual orientation, or military status, in any of its activities or operations. We are committed to providing and inclusive and welcoming environment for all members of our staff, and clients.