Boy Scouts of America Merit Badge

"Note to the Counselor
Young people today seek greater challenges, and climbing and rappelling offer a worthy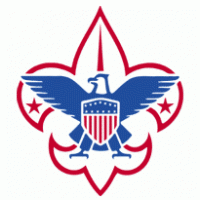 challenge. The satisfaction of safely climbing a rock face is hard to top. While introduction of
the climbing merit badge in 1997 spurred interest in these activities through the Boy Scouts of America, the proliferation of climbing gyms and facilities has also made climbing and rappelling readily available throughout the United States."
–CLIMBING, Merit Badge Series, Boy Scouts of America, 2015 printing, page 2
Boy Scouts of America can join Mountain Skills certified climbing guides in New Mexico for our Philmont Scout Ranch location merit badge courses.
Come before or after your Philmont Scout Ranch experience to hone your climbing skills or receive your BSA Merit Badge while visiting the "Land of Enchantment". Taos, New Mexico is located just 60 miles from the Filmont Scout Ranch and home to some of the best beginner rock climbing in the country. See Taos Rock or www.mountainproject.com for more info.
Taos, NM is the closest "big" town to the Philmont Scout Ranch, and the best option for boy scout troop, councilors, and BSA adult supervisors to shop and or stay before or after your trip to Philmont. Our local staff can help you find local lodging and shopping options.
The first step in attaining your Boy Scouts Of America climbing Merit Badge should be to share some basic climbing knowledge with you local BSA troop.
We believe the best book to start with is the BSA Merit Badge Series pamphlet on climbing available at www.scoutstuff.org. This book is small enough to carry with you, easy to understand, and contains all the information you will need to get started on the trail towards your BSA climbing Merit Badge. The cost of producing the Merit badge pamphlets are paid for by the Boy Scouts of America which insures you get the best book at a reasonable price!
Once your local BSA Troop has familiarized yourselves with the protocol for attaining the BSA climbing Merit Badge the counselor or adult supervisor should call our office. We will help you to figure out camping or lodging in Taos, NM. This can be before, after, or independent of a trip to the Philmont Scout Ranch here in New Mexico. We will also work with your BSA organization to set up a trip that is perfect for the ability level of each person in your BSA Troop.
"The adult supervisors relationship with youth should reinforce the importance of following instructions. The adult leader in charge, and the certified climbing instructor, share this responsibility. The instructor is responsible for all procedures, and for safely conducting the climbing/rappelling activity. The adult supervisor works cooperatively with the climbing instructors, and is responsible for all matters outside of the climbing/rappelling activity."
–CLIMBING, Merit Badge Series, Boy Scouts of America, 2015 printing, page 2
Mountain Skills Guides snd staff work in conjunction with all BSA organizations, counselors, and troops to create a seamless experience that will last a lifetime.
BSA Merit Badge courses available in 2017: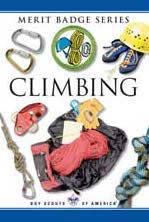 1-day course and exam: Designed for more experienced scouts with prior experience on the rock. Spend the
morning reviewing the basics, lunch break, Merit Badge Exam.
2-day course and exam: Designed for scouts with some prior experience. Day one: review the basics define weaknesses and practice them. Day two: Practice skills, lunch break, Merit Badge Exam.
3-day course and exam: Designed for scouts with no prior climbing experience. Day one: An introduction to the basics. Day two:Review the basics, hands on practice. Day three: Merit Badge Exam.
To order scout related climbing resources, visit Scoutstuff.org (with your parents permission)
For more information on Taos, New Mexico visit: www.Taos.org, or Taos Chamber of Commerce.